Bois Chaffou 56
BE-4800 Petit-Rechain
website: www.nouche.be
facebook: Nouche on Facebook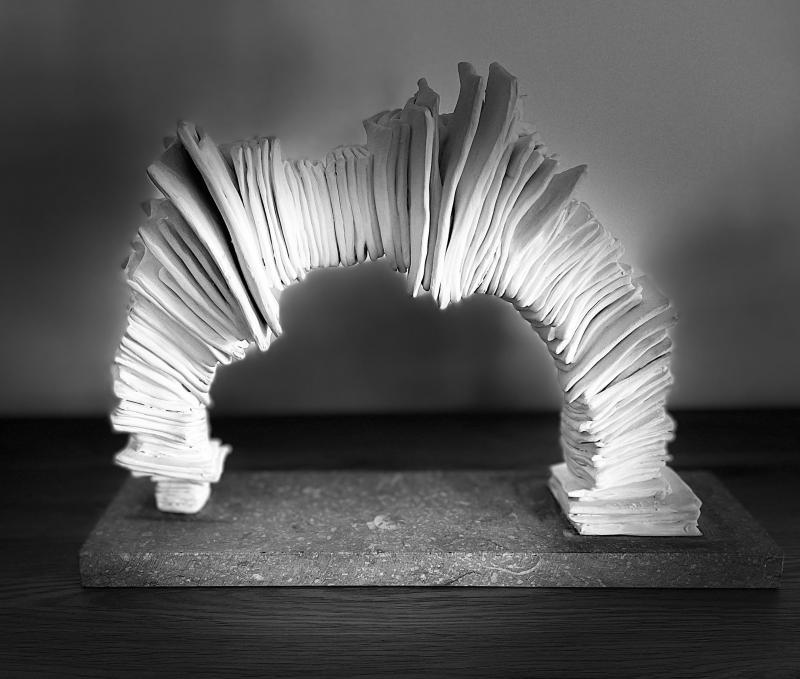 Nouche | Effeuillé, 2021
Clay + stone
35cm x 24cm x 10cm
I discovered the clay over 30 years ago. After having learned the turning of the clay and all the other techniques of this fabulous material, I very quickly moved towards the sculpture, using all my knowledge.
My creations are directed towards more refined forms based on shades of white, creations inspiring tranquility, well-being, zenitude.
An immaculate white in which a few furrows of a distant landscape are sketched is available in sculptures to put on as well as to hang.
This approach required the learning of new techniques, both more personal and more elaborate requiring numerous firing interspersed with polishing, engraving, enamelling, smoking for some ...
The pottery workshop is not a place of contemplation but a center of confrontation on the borders of the four elements. I made this Art my passion, my reason for being.
I made the work of the clay a contemporary art where the search for form and aesthetic balance is omnipresent.
Nouche.